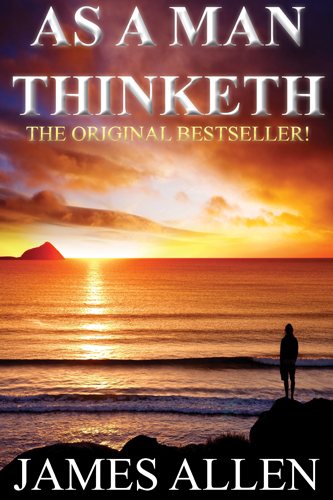 As A Man Thinketh
James Allen's classic As A Man Thinketh. This is the bestselling classic that inspired "The Secret".
As A Man Thinketh is Allen's most famous book,  and today is considered a classic self-help book. Its underlying premise is that noble thoughts make a noble person, while lowly thoughts make a miserable person. In As a Man Thinketh, James Allen reveals how our thoughts determine reality. Whether or not we are conscious of it, our underlying beliefs shape our character, our health and appearance, our circumstances, and our destinies. Allen shows you how you can master your thoughts to CREATE THE LIFE THAT YOU WANT!
ORDER YOUR COPY OF THIS CLASSIC BOOK TODAY!