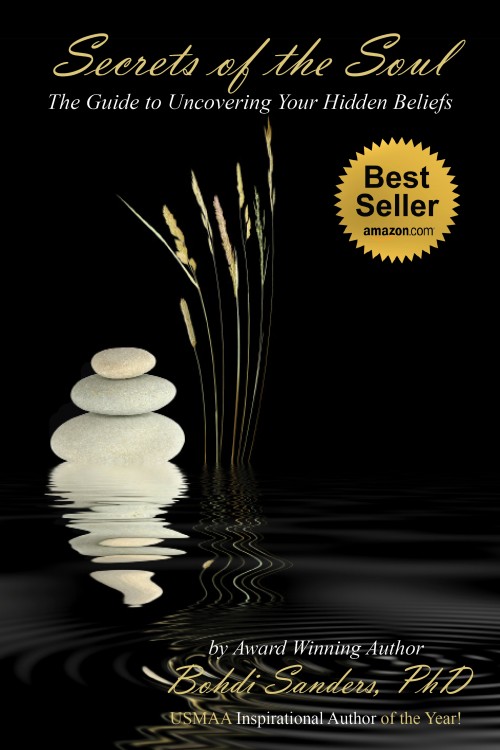 Secrets of the Soul
Secrets of the Soul is a guide to uncovering your deeply hidden beliefs. This enlightening book provides over 1,150 probing questions which guide you to a thorough understanding of who you are and what you believe. Some have called this book absolutely enlightening on a personal level. You will learn things about yourself that you never knew. Some of your beliefs will change, and others will be firmly supported.
Do you want to better understand yourself and your beliefs? Then take this unbelievably entertaining journey to a much deeper place of self-awareness. Where do your beliefs come from? Do you really know exactly what you believe and why you believe it? You will after reading Secrets of the Soul. This book will help you uncover your true beliefs and become more comfortable with who you truly are.
GET YOUR SIGNED COPY OF SECRETS OF THE SOUL TODAY! YOU WILL BE GLAD YOU DID!

You may also like…
Sale!

Mental Enhancement Pack

$

33.90

Get Wisdom of the Elders and Secrets of the Soul together in The Mental Enhancement 2-Pack for ONLY $23.97!
That's OVER 20% OFF of the COVER PRICE!

These are two books that can change the way that you see the world, and will provide you with hours of soul-searching entertainment. If you are looking for an entertaining read that can also change the way you look at life, these two books are just what you are looking for! And, both books will be personally signed by Dr. Bohdi Sanders.

ORDER YOUR MENTAL ENHANCEMENT 2-PACK TODAY!


Sale!

The Complete Warrior Package

$

163.68

GET ALL 10 BOOKS in ONE COMPLETE PACKAGE and SAVE ALMOST 40% OFF of the retail price!

Individually, these books would cost you $163.68, but you buy them all together in The Complete Warrior Package for ONLY $99.95!
THIS IS THE BEST DEAL THAT I HAVE EVER OFFERED! This is almost 40% OFF of the retail price!!
This is a GREAT DEAL for the financially wise buyer or for anyone who desires to read all of Dr. Sanders' books.

In The Complete Warrior Package, you get:
           WARRIOR WISDOM 365, MEN OF THE CODE and MODERN BUSHIDO +
          WARRIOR WISDOM
          WARRIOR
          THE WARRIOR LIFESTYLE
          MARTIAL ARTS WISDOM
          DEFENSIVE LIVING
          WISDOM OF THE ELDERS
          SECRETS OF THE SOUL

And, every copy will be personally signed by Dr. Bohdi Sanders!

ORDER YOUR COMPLETE WARRIOR PACKAGE TODAY!