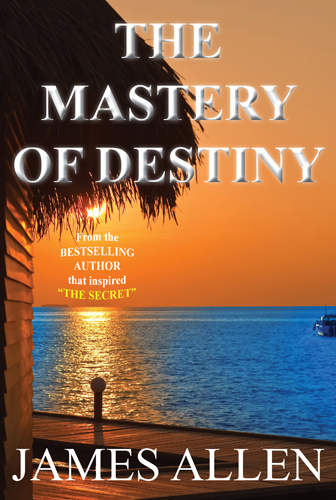 The Mastery of Destiny
James Allen's amazing book explains how you can control and master your own destiny. In this easy-to-read book, Allen walks you through the steps to take control of your own life, and thus your own destiny. James Allen's writings were far ahead of their time and are still very applicable to your life today. This enlightening book is packed full of life-changing wisdom. You want to read this one for sure!
START TAKING CONTROL OF YOUR OWN DESTINY. ORDER THE MASTERY OF DESTINY TODAY!